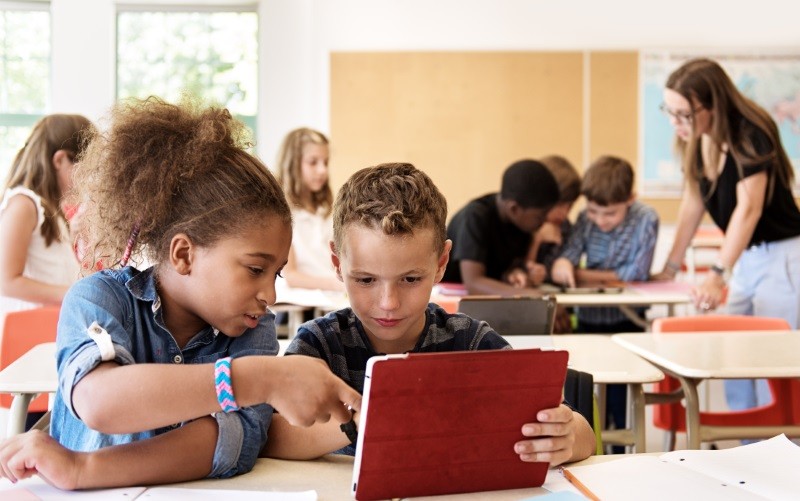 In today's world, technology and information change at light speed. Any changes you make to the digital presentation will be immediately visible to the entire audience. Also, reprinting is a slow process to spread knowledge through the use of papers, which is a destructive process by nature. This is why the advancement of technology, resulting in online learning, has been a boon for the world.
As far as the idea of traditional education is concerned, it has changed most during the pandemic. Even exams like JEE main and CET have been held online. It will not help in the developing digital world for you to be physically present in a class. Being able to manage your time while studying online will be beneficial. Offline, you will be able to concentrate better, but online you will be able to learn more.
Online learning facilitates learning in a style and pace that is suitable for each person. If someone needs more time on a particular topic, they can revisit it more than once, as slowly and as many times as they need to.
In offline education, some students do not feel comfortable asking professors about their doubts or explaining in detail a specific topic. Learners can view recorded classes as many times as they want and take notes at their convenience. You can study from anywhere in the world, all you need is internet access and a device. While travelling for classes, you get stuck in traffic and waste lots of time whereas, studying online saves time required to travel to classes/school.
It is also necessary to get familiar with digital learning tools and software. There may be a variety of software used for different exams like NEET and JEE. So it is a good idea to be aware of all kinds of software commonly used.
There are great chances of your classmate living in a different time zone. It is when you have to be patient and cooperative because while studying online; there will be a lot of problems that may arise. Some files cannot be shared via email due to the large capacity so, they should know the application which can be of best use to them, which is equally important when you study online.
With the benefit of online learning, one can study abroad without actually going there. The opportunities increase tenfold when travelling and living expenses are not an issue. Any candidate can choose from the top programs in colleges and universities over the world without leaving the comfort of their home. Even the admission process is online, making it convenient for students to pursue their careers and study from their dream college. When you are preparing for a competitive exam like JEE, having a teacher or a tutor who can help you immediately comes in handy.
Students also get the opportunity to network and create bonds with their classmates, even if they live across the world. The digital world has brought the real world together and has helped us reach each other better. It has also helped us improve our skills and knowledge by connecting us to experts around the globe.