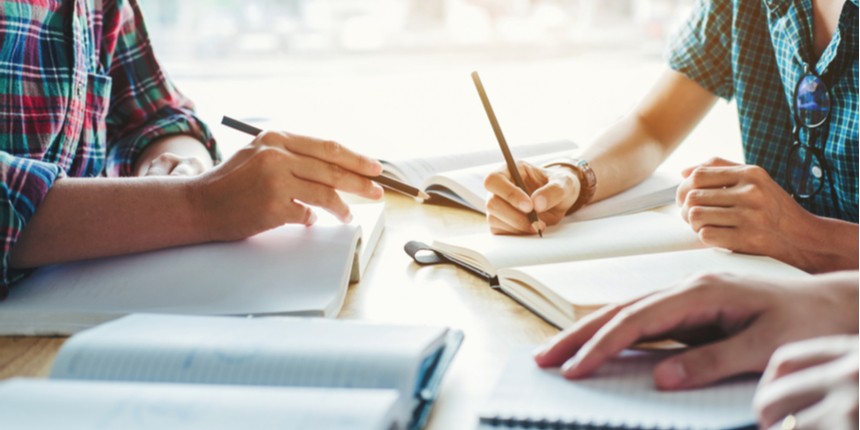 Many students decide to pursue either JEE or NEET so they can choose subjects accordingly in 11th grade. Students might be in a dilemma as to whether they should opt to study Maths and prepare for the JEE or Biology and prepare for the NEET. So here are a few queries a student might come across.
Can we prepare for JEE and NEET simultaneously?
Yes, a student can simultaneously prepare for both JEE and NEET. The other option is to prepare for Maths and Biology at the same time if you are unable to determine which is the best fit for you. You can prepare for both examinations simultaneously by taking PCMB (Physics, Chemistry, Maths, Biology). Even in the past, some students had prepared for these exams together at the same time.
Here are few tips that can be helpful while preparing for both JEE and NEET together at the same time:
Make sure you have allotted proper time to each subject, as you would be preparing simultaneously for two examinations.
As you would be preparing for both, make sure to combine the topics of Physics and Chemistry from the JEE and NEET syllabus. This will make it easier for students while preparing for the examinations.
Make sure to prepare from NCERT books to master biology.
Make sure you get familiar with the exam pattern of both JEE and NEET, while you are preparing for it.
One of the most important things while preparing for any examination is preparing notes, so it will be helpful while revising.
Make sure to take the mock test so it will help you track your progress and you can also refer to the board exam solution tools like Kunduz for clearing your doubts.
As you would take the mock test, it will be helpful for you to understand your strengths and weaknesses. Eventually helping you realize what are your priorities that you have to target.
One and last tip is you need to work hard as you are simultaneously preparing. So you can clear both the examinations.
Irrespective of which competitive exam you choose, science can get a bit tricky and difficult to match pace with. Chemistry is one such subject that needs your utmost attention. There are reference books like OP Tandon physical chemistry in the market that can help students not only clear doubts but also score well in the exams. Similarly, organic chemistry is the infamously dicey part of the subject you just can't dodge. For this, one can also refer to MS Chauhan for organic chemistry for thorough preparation for competitive exams.
Although it is difficult to crack one exam, you are preparing for both so it requires a tremendous amount of effort. Students who are willing to appear for both need to be strong in discipline if they want to crack both the examinations as it is a matter of one extra subject.